Big Dog Auto -
Truck Upholstery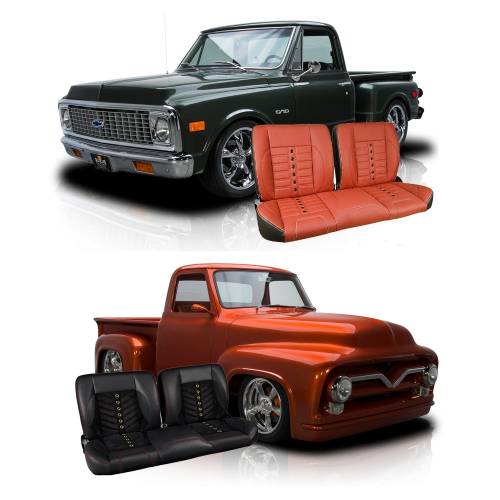 We offer both OEM-style replacement upholstery from PUI and TMI Products' custom-line of truck interiors.

PUI Interiors offers factory-correct style and colors for Chevy and GM trucks at an affordable price. These high-quality products will bring your truck's interior back to life!

Choose TMI Products' line of truck seats, door panels and consoles to give your Ford or Chevy truck a new "Custom" lease on life! These are complete seats, available in either bucket or bench styles. Bolt them in and get ready for the complements to flow!

We can also have custom seats created to match your truck's paint or other color scheme. Call us for details.
Select a Sub-Category
---