Big Dog Auto -
Nomad Wagon Carpet Kits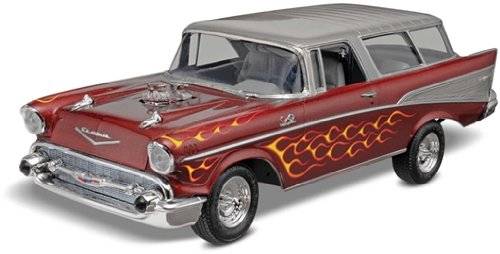 Replace your tired carpet with new carpet in your choice of colors! This quality carpet from Trim Parts is custom-molded for superior fit. These are not off-the-shelf universal carpet kits that do not fit properly. Trim Parts uses the original floor pan to mold the carpet so that it provides perfect fit. Trim Parts uses Dorsett roll goods, the highest quality automotive carpet available. They also use a "poly-backed" carpet, vs. latex, as the poly-back holds its mold and fit where the latex will not.
Browse Nomad Wagon Carpet Kits
Products
Nomad carpet, molded replacement carpet, Chevrolet carpet, carpet, Nomad Wagon
Description:
High-quality replacement carpet for your 1955 - 1957 Chevrolet Nomad Wagon. 80/20 Style Rayon Loop Pile in your choice of colors. Click Here for color chart. Choose your color and style from the...
More Details »
Please Call for Availability
Free Shipping (Lower 48)
---