Big Dog Auto -
Tri-Five Seats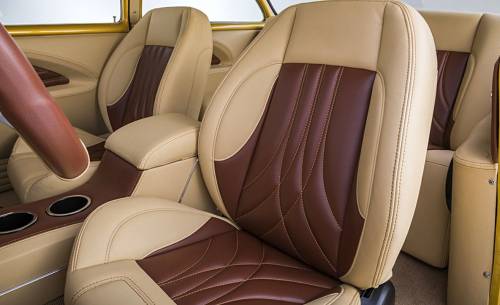 We proudly offer 1955-1957 Chevy Impala, Bel Air and Nomad ready-to-install seats from TMI Products. If you can imagine it, we can have it fabricated for you! From basic black to custom color combinations, we offer it all.

Looking for an entire interior? Please give us a call at (800) 686-1464, or drop us an email at info@bigdogaftermarket.com!

If you are local, feel free to make an appointment to sit down with one of our Specialists to design your Tri-Five's dream interior.


Browse Tri-Five Seats
Products
---